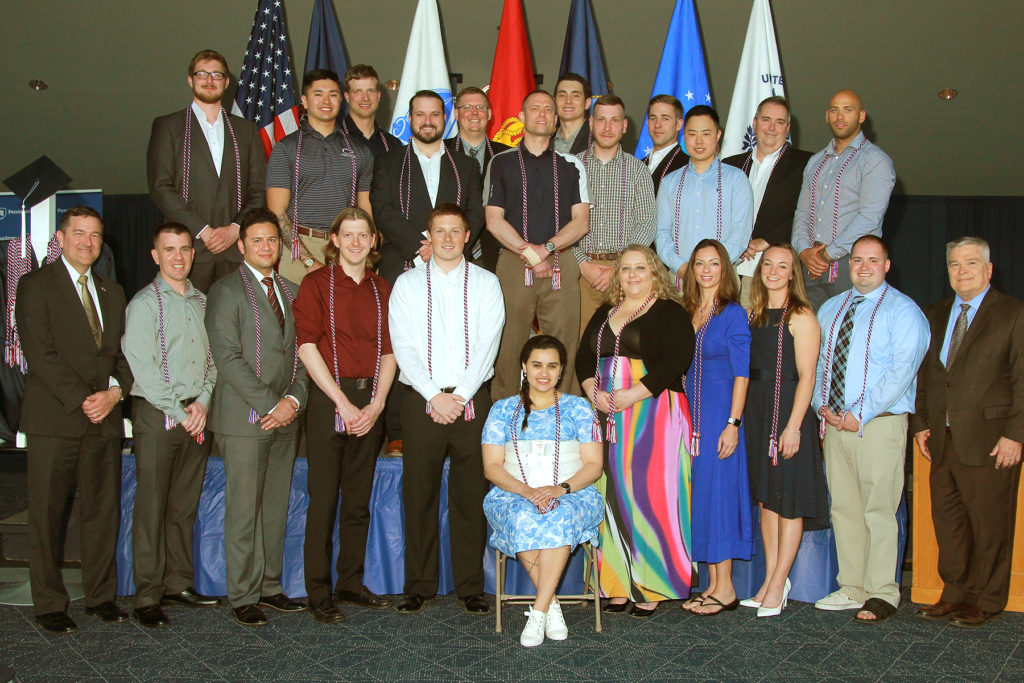 Ceremony
Friday, August 12th, 5:30 PM
J. Willard and Alice S. Marriott Foundation Building (formerly known as the Oak Building)
Graduating Servicemembers and Veterans!!!
Come join us for the Military Honor Cord Ceremony and receive your Military Honor Cord from Penn State's President, Dr. Bendapudi. A thirty minute ceremony will be followed with refreshments, hors d'oeuvres, and a social hour. Contact sdvas@psu.edu to register for the ceremony.
August 12, 2022
5:30 PM
J. Willard and Alice S. Marriott Foundation Building (formerly known as the Oak Building)