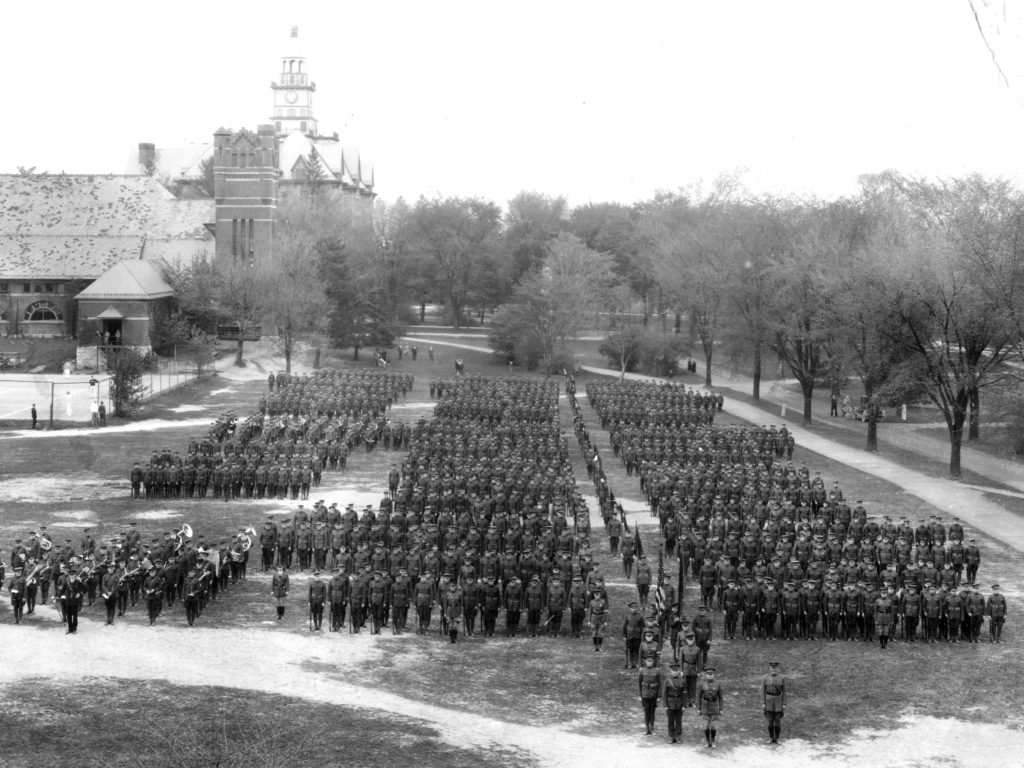 Since 1863, when The Pennsylvania State University took on its role as Pennsylvania's sole land-grant university under the 1862 Morrill Act, our relationship with the military has been part of our DNA. From the beginning, the pursuit of military science and training has been part of our mission, and the university has had a strong tradition of supporting the military community.
Today, Penn State has one of the largest, oldest, and most successful Reserve Officer Training Corps (ROTC) programs in the country and over 5600 military-connected students taking advantage of GI Bill® benefits at Penn State. In addition, Penn State is one of the leading research universities associated with the Department of Defense, with our faculty, staff, and students conducting about $200 million a year in defense-related research. We also host the largest annual military appreciation event in the Big 10. We have a culture that values our military and veteran community and we consistently seek new and innovative ways to help this community succeed in higher education. We are military and veteran friendly!
We value the qualities service members and veterans bring to Penn State. Veterans have had a profound impact on our institution. Several of our past presidents were veterans; including George Atherton and Civil War brevet Brigadier Generals John Fraser and James Beaver, all who had a key role in shaping our college as a land-grant institution. Also among our veteran presidents were John Oswald and Bryce Jordan who were World War II veterans who helped Penn State grow through the 70s and 80s.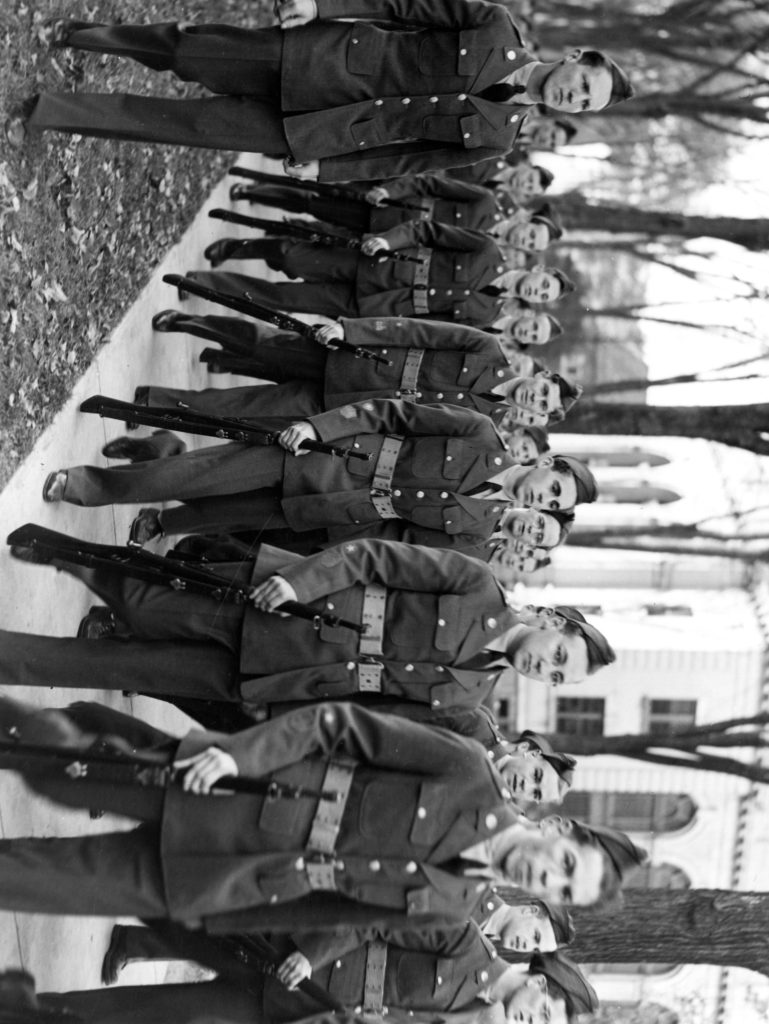 Not only did the university's veteran leaders have an impact, but so did our student veterans. After World War II, Penn State reserved student slots for returning veterans and assigned a dedicated faculty member to be a veteran counselor to help returning veterans transition to college. In 1946, 55% of Penn State's full-time students were veterans. That number increased to 80% by the fall of 1947. The personal qualities and life experiences that student veterans brought with them to Penn State and the second-order benefits of the G.I. Bill ® lead to the greatest expansion of higher education in this country. It not only benefited the student veterans, but Penn State as well.
Our commitment to military-connected students runs deep. It is our mission to create an environment where our military-connected students can thrive. We are a signatory to the Department of Education 8 Keys to Veterans' Success, the Department of Veterans Affairs Principles of Excellence, and the Department of Defense Voluntary Education Memorandum of Understanding. More than half of our campuses have a dedicated student veteran space. The largest of these on-campus spaces is the new 6,300 square-foot Student Veteran Center on the University Park Campus. Most campuses also have student veteran organizations and clubs to help veterans transition from service to college. There are more than 50 Penn State scholarships where a military connection is part of the award criteria. We have dedicated student veteran programming and services to empower our student veterans and to help them succeed at Penn State and beyond. In addition, our Penn State World Campus has a dedicated military admission and advising team and a flexible teaching team to help service members pursue their degrees online while serving worldwide – even when deployed! We acknowledge and value our duty to serve those who are serving or have served.
As a servicemember or veteran, your path to this point has been filled with challenges and rewards as you performed your mission as a military service member. Now it is time for a new mission. Penn State's military and veteran community spans the institution and includes faculty and staff who are veterans, student service members and student veterans at each of our 25 campuses. You can learn at campuses varying in size from 450 to 46,000 students with associated student veteran communities as big as 600 or as small as nine student veterans on campus. Become part of Penn State's proud and strong military and veteran legacy as you go on to write the unwritten chapters of your lives, and that of this fine institution, through your future accomplishments. Anything is possible for you as you move on to shape and change our world.